You know, I've said it before and I'll say it again – our customers are the best source of ideas for new features!
This one came directly from a group of you that wanted a better way to hear about negative seller feedback and reviews. So we came up with this one: how about we notify you instantly via email, Twitter or even SMS?
So we did it!
Great Amazon FBA Customer Service
We think that for any serious Amazon FBA Seller – indeed for anyone serious about business – customer service is really important. Here at ZonMaster we treat it as priority #1 and I'm sure you do the same. Getting negative feedback from a customer is an opportunity to find out where you went wrong and to try and fix the situation. That's why we think getting this notification as fast as possible is a good thing. Also, the faster you respond the better chance you have of rescuing the relationship with your customer. (Oh, did I just give a lesson on customer service?! Sorry!).
Anyway, now in ZonMaster you can configure notifications to be sent out on a store by store basis. Below I've got a video, but, I just want to make this point clear:
If you sell in Amazon US and Amazon EU (or India or wherever) you can (have to) configure these notification settings on a store by store basis inside ZonMaster. That means that notifications for a negative review in Europe can go to your European support team and the US ones go to your North American team.
Again, there is a video, but, the basics are
Log In To ZonMaster
Go To You Stores Page
Choose a Store
Edit the settings for Notifications. These are 'inline editing' fields, so just click on the values you want to change
Here's a full video of making the changes
[youtube id=0vsCGaKat3Y]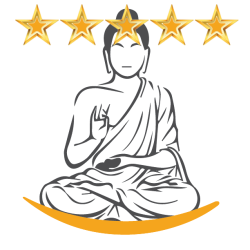 Latest posts by Team Zonmaster
(see all)