We have quite an exhaustive (and exhausting!) list of updates to Zonmaster in our 2021 Roadmap. We've seen some changes already, but the latest is part 1 of our improvements to the Products listing.
What's Changed
Simplified Line Listing
We have removed some of the more confusing columns to focus on the essentials.
Orders Chart
With the extra space we have added an inline orders graph that shows you the number of orders broken down by day for the past 30 days. We also show you the total number of orders in the past 30 days and the total number of units ordered. You can sort on these too!
Labels

Initially we are generating labels for your products based on the Amazon categories that your product is sold in.
Coming soon will be customized label adding and editing.
Label Filtering
Apart from the pretty colors, there's not much point to adding labels if you can't filter on them. On the products page is a 'tag cloud' showing your Top Labels (up to 25). This area is clickable and clicking on the label will filter the page to only show those products with the appropriate label.
Clickable Graph
You can now click on the Sales Chart at the top of the page to go to the product in question.
Financial Data [Coming Soon]
We will be adding sales figures to the line listing soon, so you can see the income related to each product. This will be part of our new financial features upgrade that will be coming in Q2 2021.
Also included in the Financials upgrade will be more comprehensive Cost of Goods (COGs) features that will also be shown on the products line.
We are always looking to improve Zonmaster and give you the best after-sales product out there for Amazon Sellers. We add all these features and they all come included in your subscription, regardless of which subscription plan you are on!
Start your Free Trial today and join the over 17,000 Amazon Sellers who have signed up for our services.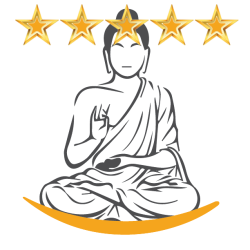 Latest posts by Team Zonmaster
(see all)