When you are selling on Amazon it is vital to stay on top of your listings…for several reasons!
Listing hijacking – multiple offers being added to your listing – is a real problem for sellers, as is losing control of your own listing and having someone else change the title of your product. Not to mention the simple problem of knowing when you've lost the Buy Box.
Now Zonmaster has a new tool that helps you combat Hijacking, listing changes and helps you also keep on top of incoming reviews.
Sorry, this is a beast of a blog post covering a huge new feature. It's a bit long!
The Zonmaster ASIN Monitor
To access the ASIN Monitor, go to the Products Manager by select 'Products' under Products menu.
In addition to the charts and labels at the top of the page you'll see a listing of all your products.
We have added a small 'bell' icon in the rightmost column of your product listing. Clicking on that will open the settings panel for the ASIN Monitor for that product.
Here's a list of what you can presently monitor
Reviews
You can choose to be notified of All Reviews, Positive Only or Negative Only.
Please note that this settings REPLACES the preview review monitoring you could configure in Zonmaster.
Hijack
One of the most serious issues facing Amazon Sellers is losing control of their listing. With this setting you can be informed when the number of offers on a listing changes at all, Increases or Decreases.
Buy Box
Be alerted as soon as your Buy Box status changes – either you gain it or lose it!
Title
Be alerted as soon as Zonmaster detects your title has changed!
Description
Be alerted as soon as Zonmaster detects your product description – including brand – has changed!
Image
Be alerted as soon as Zonmaster detects your main image has changed on a listing.
Price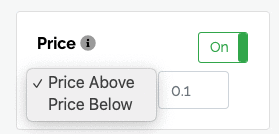 Be alerted as soon as Zonmaster detects your price has changed either above or below the level you have specified.
Dimensions
Be alerted as soon as Zonmaster detects either your item dimensions or packaging dimensions have changed.
Category
Be alerted as soon as Zonmaster detects the main category (or categories in some cases) has changed on your listing.
Best Seller Ranking –
Coming Soon
This is coming soon, but you'll be alerted whenever your BSR changes beyond a certain threshold.
Bulk Settings
If you want to see the same ASIN Monitor settings on multiple products the easiest thing to do is use the Bulk Monitoring tool. Select the rows you want to affect and use the select dropdown to choose Bulk Monitoring
You'll be presented with the same ASIN Monitor Settings box as described above, but it will just apply to multiple items.
Be Aware: It will create multiple ASIN Monitors!
Marketplace Support
Like pretty much everything in Zonmaster, all of these features are available in ALL MARKETPLACES. You will be alerted individually on a marketplace by marketplace basis. So if your product is listed across Europe but only changed in – for example – Germany and Italy – you will get 2 emails, notifying you of those changes.
ASIN Monitor Limits
You know we at Zonmaster like to give you the most for the least! But ASIN Monitoring is an expensive and time consuming process, even for the poor bytes inside our servers. So we are setting some limits.
Note that these are limits on ASIN monitors, not Marketplace limits. So if you monitor a product that has the same ASIN across all marketplaces that is just one ASIN Monitor.
Here are current limits.
| | |
| --- | --- |
| Mini Plan | 10 ASIN Monitors |
| Mini Plan + Attachments | 10 ASIN Monitors |
| Basic Plan | 50 ASIN Monitors |
| Power Plan | 100 ASIN Monitors |
| Zonmaster Plan | 500 ASIN Monitors |
If you need more monitors but not more Emails or Review Requests please let us know.
Notification Settings
In addition to the settings about WHAT to monitor, you need to be able to set HOW you are monitored, right?!
To do that, pop over to our (new) Account Settings area and go to the Notifications selection (or click this link here)
Here you can control individual email settings.
The reason you need this? Because now you can have multiple notification email recipients WITHOUT having to add multiple Zonmaster users.
So you can have Email1 get the notifications about Seller Feedback and User 2 get emails about Hijacks, etc.
Adding More Email Recipients
On the right hand side of the Notification Settings are you'll see a place where you can add additional Email Receipients.
Once added, each of these Recipients will have the same set of possible settings, individually customizable!
We're pretty proud here at Zonmaster of this new feature.
As always, it is available on ALL PLANS at ALL LEVELS (given the limits set out above). So start your free trial today and level up your Amazon Seller power!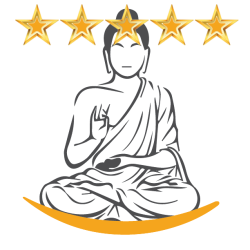 Latest posts by Team Zonmaster
(see all)