You're selling on Amazon FBA, and you want results.
For example, when you decide to stock a new SKU, you expect orders to roll in tomorrow—not a week from now. You want to own the Buy Box for that item—not share it with a multitude of other vendors.
You're not screwing around here!
When it comes to feedback solicitation, however, are you measuring the effectiveness of your campaigns?
Simply sending emails to customers offers little value unless there is a definable, measurable outcome. In this post, we'll discuss the three email metrics merchants should keep an eye on, particularly when it comes to ensuring satisfaction with Amazon customers.
1. Open Rates
Remember the days before the Amazon marketplace? To measure customer satisfaction, you basically had two options: ask in person or send a mailed survey. As with any type of direct mail, most pieces ended up in the trash can. Some were opened, but you had no way of measuring success until responses arrived.
Luckily, those days are gone and selling on Amazon FBA is here. In addition to leveraging the world's most advanced seller reputation system to collect feedback, savvy users utilize a feedback solicitation service such as our ZonMaster system (click here for a 15-day trial). Based on your preferred delivery settings, ZonMaster automatically sends feedback request emails to your customers. The emails can be customized with subject lines, SKU-specific copy and eye-catching graphics (and more than a dozen other variables) that match your company's branding and messaging.
Once deployed, your great content and ZonMaster's flexible timing should result in a predictable open rate. While open rates vary based on product category and demographics, top merchants tend to experience open rates between 10% and 15%. ZonMaster aggregates this open rate data and presents it in a digestible format.
For each email template, users gain access to a wealth of open rate data, including:
The number of recipients who opened (or did not open) an email
Percentage of emails opened vs. unopened
Month by Month history for the lifetime of the email
Armed with this information, you're ready to tackle your next challenge in selling on Amazon FBA: optimizing click-through rates.
2. Click-Through Rates
Even a 100% open rate offers little value if your click-through rate is stuck at 0% (or near 0%). To get more customers sharing their experience via the Amazon feedback system, you need to first get them clicking on your solicitation links.
By using ZonMaster, you can monitor and compare which emails are yielding the most engagement. ZonMaster makes it easy to track:
Click-through percentages
Total number of unique clicks
Emails with high open rates but low click rates
Percentage of opened emails with clicks
If you're experiencing unusually low click-through rates (below 2% would be considered low), perhaps it's time to make a few template adjustments. For example, you might try:
Testing a different email template
Re-positioning the placement of your call-to-action
Reviewing your copy for potential issues
Adjusting delivery and email templates rules for optimal engagement
3. Conversion Rates
For most online retailers, the word "conversion" equals a sale. This is of course true when sending a traditional email newsletter or purchasing keyword advertising.
When it comes to reputation management, most people Selling on Amazon FBA could argue that a conversion involves receiving seller feedback. Remember, the goal of feedback solicitation is first and foremost to ensure satisfaction. The natural byproduct of such satisfaction could come in the form of an Amazon feedback. If you provide an amazing interaction, ship ahead of schedule, show customers you care, then ZonMaster will take care of the rest.
As we've pointed out numerous times, even the most satisfied customers will only leave feedback about 5% to 10% of the time. ZonMaster helps ensure that your most satisfied customers are prompted to do so at exactly the right time.
Start Tracking Feedback Solicitation Metrics
If you're ready to take your feedback management to a new level, it's time you start tracking open, click and conversion rates. Sign up for ZonMaster today.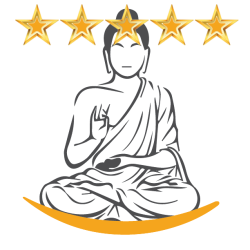 Latest posts by Team Zonmaster
(see all)