Starting your own FBA business can seem like a pretty big mountain to climb. After all, Amazon is such a big company and there are so many components to making it work.
To get started, there are a few things you need to know. To make the transition to your business as smooth as possible, we've put together an easy-to-follow guide to help you with everything you need to do to succeed.
If you are ready to start making some money through your FBA business, read on…
1. Invest in Supplemental Programming
Since all business must be conducted online, it is in your best interest to invest in some complementary programs. These programs will help you get up to speed and make it much easier for you to succeed.
FBA businesses require a lot of research in order to be done correctly. You can read this blog post to see how certain keyword programs and online search tools are geared toward helping your business stand out among the competition and thrive as an FBA.
Although some of these investments may seem large at first, we guarantee that they will save you a lot of time and give you a faster income than if you tried to do it all yourself.
2. Choose a Niche
Then choose a niche market or a product you specialize in. When it comes to FBA, buy a large amount of one product rather than a small amount of many products. This will save you time and money.
If you choose a niche early on, you can develop a brand voice and create a reputable online store that you can use to build trusting relationships with repeat customers. Do your research and make sure this niche is right for you, then commit to making the most of it.
3. Know Your Market
Along with having a defined niche, you also need to do some thorough research on the market you will be selling to.
Just as it is important to know your customers in an in-person business, it is also very important that you know how your customers work in an online setting. You can figure this out by doing research about the products you are selling as well as who is most likely to buy them.
This will also help you to prepare and know whether the market is trending in a good or bad direction. It is up to you to do this research, and it should be done well before you make any product purchases.
4. Keep in Contact With Amazon
At the end of the day, your FBA is a part of the Amazon Marketplace. You need to be available at all times to communicate with representatives in case there are any issues with your products or store.
The faster you are available to solve a problem, the better you look in the eyes of Amazon. Do your best and be accountable for any issues, and you will be on your way to success in no time.
Conclusion
Starting out with an FBA business can be quite hectic if you don't know where to start. We hope that this simple guide will give you a better idea of what to expect as you are starting out.
Follow the basic ideas listed in this guide, and you should be on your way to owning a successful FBA business in no time at all.
If you are going to sell on Amazon there is no better tool than Zonmaster to help you squeeze the most profit out of your experience. With industry-leading customer contact features as well as unlimited landing page generation, product and profit analysis and much more you can't go wrong with Zonmaster. Zonmaster is available to FBA and MFN sellers in ALL Amazon marketplaces.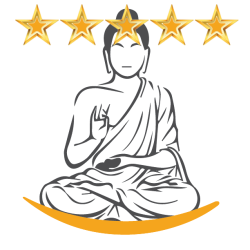 Latest posts by Team Zonmaster
(see all)