TikTok, the sensational social-media platform, has sent out a clear message to Chinese merchants: it's opening the doors to the US market, providing a cost-free avenue to reach American shoppers. The move, mirroring tactics used by deals app Temu, promises to shake up the online marketplace landscape, affecting not only Temu and Shein but potentially challenging even Amazon Sellers.
A New Marketplace with No Cost for Merchants
ByteDance Ltd., the company behind TikTok, has recently begun presenting itself as a cost-free marketplace. Through seminars and meetings with Chinese manufacturers and exporters, TikTok is offering free listings, shipping, zero commissions, and even warehousing. This approach could disrupt the market currently dominated by Chinese-owned rivals and even undercut the stronghold of Amazon.com Inc.
TikTok's Growing Ambitions
The intensified effort from TikTok stems from its ambition to grow its ecommerce platform amidst potential US scrutiny. Its entry into the online shopping scene will undoubtedly impact the market for affordable Chinese-made goods, previously dominated by Shein and PDD Holdings Inc.'s Temu.
Handling everything from marketing to logistics, TikTok will support Chinese merchants, taking advantage of its 150 million US device installations. The TikTok app's increasingly dominant share threatens platforms like YouTube and Instagram, as well.
Expansion of TikTok's Ecommerce Business
TikTok is already a thriving marketplace in the UK and Saudi Arabia and plans to offer a similar service in North America soon. With its ecommerce business quadrupling annually and expecting to hit $20 billion in value by year-end, TikTok's growth is remarkable. Its success in Southeast Asia has only fueled its desire to launch ecommerce in the US, where the company faces scrutiny due to Chinese ownership.
Challenging Amazon and Others in the US Market
The challenge to existing platforms like Shein, Temu, and especially Amazon is both an opportunity and a significant challenge for TikTok. The TikTok Shop, a network of mini-stores tied to influencers and creators, offers a unique shopping experience. TikTok now aims to fill this platform with Chinese vendors and large global brands.
The company's recent efforts to centralize this marketplace resemble lessons learned from Temu, another platform that launched in 2022 and quickly topped download charts, recruiting Chinese sellers across a range of products.
Winning Over Merchants
TikTok's strategy of poaching merchants with zero fees stands out in the ecommerce landscape. Unlike some rival platforms that push for low prices, TikTok emphasizes quality products and suppliers.
Though waiving fees is a common tactic for new ecommerce platforms, TikTok's engagement and reach are already convincing merchants like Frank Yan, who is now producing apparel for TikTok after months of trials on Temu.
Conclusion
TikTok's bold move into the US market, offering a cost-free solution for Chinese merchants, presents a potential challenge to existing ecommerce platforms, including Amazon Sellers. With an emphasis on quality and a strategic approach to growth, TikTok's entrance to this space may indeed signal a new era for online shopping, reshaping the landscape where Amazon has long reigned supreme.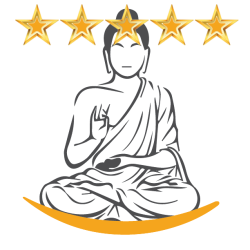 Latest posts by Team Zonmaster
(see all)