This just in from Amazon:
We want to ensure that we can receive, store, and fulfill products in a timely manner for all sellers using FBA. One of the ways we do this is through restock limits that enable all sellers to be able to send sufficient inventory to meet future customer demand.
As we prepare for the busy holiday season, those demand patterns naturally change. To ensure a successful holiday season, including accounting for seasonality and scheduled deals, we are updating our restock limits to allow all sellers to have at least four months of inventory in FBA. While all sellers using FBA will see their limits updated, this updated limit will currently restrict about 5% of sellers using FBA from being able to restock additional products due to their already having high levels of inventory.
Our records show that your current inventory levels (including open shipments) are within our projected four months of inventory limit, and so these limits should not have an impact on your current ability to restock products. As always, you can review your current restock limits and maximum shipment quantity on the Inventory Performance dashboard (https://sellercentral.amazon.com/inventory-performance/dashboard).
Your restock limits are determined by a range of factors, including seasonal and peak selling periods for your products, forecasts for your ASINs, the new selection you carry, deals you have scheduled and fulfillment center capacity. For more information on restock limits, go to Restock limits by storage type: Frequently asked questions (https://sellercentral.amazon.com/gp/help/external/GUWWC8QVAF8TFVFR).
You can create more room for products within your limits by selling through your inventory, creating removal orders for products that are unlikely to sell, or canceling non-urgent shipments to fulfillment centers. For more recommendations, go to FBA Inventory (https://sellercentral.amazon.com/inventoryplanning/manageinventoryhealth).
We thank you for choosing to sell on Amazon and for all you do to provide an excellent experience for customers by maintaining healthy levels of inventory.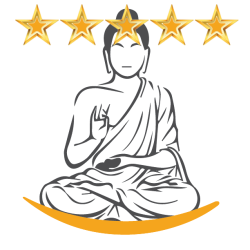 Latest posts by Team Zonmaster
(see all)