It's not enough to know that you can send emails out to people based on triggers after they buy from you. The real question is what to say in the email!
We've put together a couple of starter packs of email templates – each with 3 emails, one focused on getting you more seller feedback, the other on getting more reviews. We will be adding more packs over time.
Right now it's simple and basic but should get you going on ZonMaster in just a few clicks.
Step 1 – Log in to your ZonMaster account (duh!)
Step 2 – Go to 'Starter Templates' under the 'Emails' menu
Step 3 – Find a Pack that suites your goal (reviews or seller feedback).
Step 4 – Click 'Copy To Account' to copy the templates in the pack to your account
Step 5 – Go to 'Email Templates' and click the (new!) 'Quick Preview' button to see what the template looks like.
Step 6 – Edit as necessary (at the very least you will need to add in your items).
Step 7 – Activate!
Step 8 – Relax with a soothing drink, confident that ZonMaster is sending out your templates when needed!
We think that by adding these starter templates we can greatly speed up the time it takes to get up and running with ZonMaster.
Top Template Tip
Our Pre-Made Templates rely on the 'product_nick' (product nickname) variable. By using the a nickname for your product you can create a nice short name to go in the email templates while leaving your SEO-crunching product title in place in Amazon. Read more about product nickname here.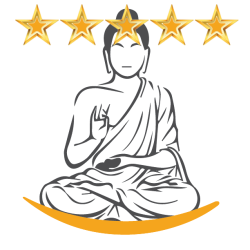 Latest posts by Team Zonmaster
(see all)