Amazon is advising sellers to ready themselves for Prime Day 2023
As we approach the annual Prime Day event, Amazon is instructing sellers to prepare by shipping their inventory to Amazon's warehouses no later than June 15, 2023.
To account for any unforeseen logistical, weather, customs, or carrier-related setbacks, Amazon recommended that sellers obtain their orders well in advance of the June 15 deadline. Although Amazon may accommodate delayed shipments for a few days, sellers should not risk missing out on the significant sales potential of one of Amazon's busiest days. Furthermore, Amazon has requested that sellers create their Prime Day promotions by April 28, providing them with just four weeks to establish their deals for this year's Prime Day.
So, what about Prime Day itself?
Although Amazon has not yet announced an official date, we can make an informed estimation that Prime Day will likely take place for 48 hours around July 11 and 12, 2023. This timeframe will allow Amazon approximately one month to distribute inventory throughout its various warehouses.
Furthermore, Amazon has shared three essential recommendations for sellers to adequately prepare for the ninth annual Prime Day.
Keep a close eye on the Deals Dashboard to confirm that your deals are not being suppressed.
Before your promotion is scheduled to begin, it's possible for it to become suppressed due to problems with stock, SKU, pricing, or compliance. To resolve this issue and reactivate your deals, sign in to Seller Central, navigate to the "Advertising" section, and modify any areas highlighted in red for your suppressed promotions.
Do not change your price.
You don't have to adjust your price to reflect the deal price since Amazon will automatically update it according to the price you entered in Seller Central. If you modify your current offer price, there is a chance that the promotion may be suppressed since it no longer meets the discount standards required.
Conduct quality inspections on your promotions and the associated SKUs.
Ensure the quality of your promotions to guarantee that customers have a satisfactory experience while discovering and purchasing your products. Ensure that the deal image is on a white background and that the bullet points on the product detail page precisely describe the item on sale. If you are registered as a brand, inspect your A+ content since it provides an excellent opportunity to share additional information about your brand or products.
What About Amazon Prime Day 2?
Amazon conducted a secondary Prime Day sale for the first time last year, which resulted in mixed outcomes, with the secondary event generating only about a third of the total sales of the primary Prime Day. As a result, it's uncertain if Amazon will attempt to do so again, and sellers should anticipate only one event in 2023, given the underwhelming performance of the second event.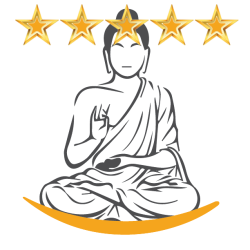 Latest posts by Team Zonmaster
(see all)