Do you ever find yourself getting caught up in the day-to-day tasks of running a business? We all know that time is a finite resource, but are you spending it the right way?
With all the emails, meetings, supplier issues, and urgent requests you face daily, it can be easy to forget what really matters: Looking after your customers to make sure they choose you every time and recommend your business to others.
In this article, we'll share ten tips on how to grow your company by saving time on the small stuff and focusing on your customers.
Set up an automatic email system for your business so you can stay on top of customer emails without having to check them all manually. Few things give a worse first impression than not replying to emails, but they can really suck the time out of your day. This way, you can reply to emails quickly with minimal effort.
Use CRM (customer relationship management) software to manage the customer experience and keep track of what happens after they make a purchase. It takes a lot less effort and money to sell to an existing customer than having to find new ones, so make sure you keep them engaged.
Hire a virtual assistant. They should be able to take care of any administrative tasks that need doing but don't require your attention as a business owner, so it's an easy way to free up your time.
Plan your week, month, and year in terms of your priorities. It can be easy to get stuck in the day-to-day management of your business and forget about the long term. Set some time aside once a week to go back to your vision for the business to make sure that you're always driving it forward.
Take care of your clients' needs first, then focus on other projects. When you're planning your priorities, remember to focus on the customer experience and how you can serve them better.
Use a collaboration tool such as Trello to streamline the communication within your team. This will make sure everyone knows what to do when and keep you all on track.
Set up an LLC to save on taxes and paperwork. The cost to start an LLC in California is reasonable, and to make your life easier, you can use a formation service to take care of the details. Make sure you're aware of the requirements for your state, as these can vary.
Look at any technical tasks you need to do in the coming months, such as web design, blog writing, graphic design, etc. See if it would be more time-efficient to outsource tasks to a freelancer instead of trying to get it done yourself.
Set up automatic payments for bills and subscriptions. This will save you time, and you can avoid late fees and take a significant weight off your mind.
Give yourself set times for checking email throughout the day instead of looking every few minutes. This is a huge time saver and will help keep your inbox organized, too! The same goes for social media.
The only way to grow your business sustainably is by focusing on your customer base. We hope these tips will help you save time on administrative tasks so you can spend it converting new customers. Zonmaster allows your business to efficiently manage Amazon reviews and seller feedback. Start a free trial today!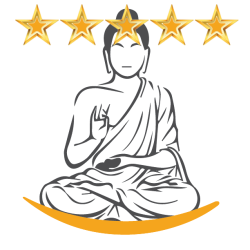 Latest posts by Team Zonmaster
(see all)