Over the past few days we've been sneaking out some new features. One of them is Automatic Blacklisting of Customers.
What it does
A few of you have asked for this – some way of automatically blacklisting customers in certain situations so you don't have to worry about them getting 'canned' emails that might not be appropriate. Now you can do that. We offer four options: to blacklist the customer when they've:
Gotten a refund
Returned an item
Left a negative review
Left negative seller feedback
Once you make the setting that customer will never get another email from you via ZonMaster!
Where to find it
These settings apply to each Amazon Merchant account ('store' in ZonMaster-speak). So go to your stores listing page here. Then select each store. You'll see a section on that page similar to the one at the top of this blog post where you can make each setting.
Use Caution
Be aware that by blacklisting a customer they will never get another email via ZonMaster – even if they make a new purchase. This may not be what you want. We do also have the ability to stop sending on an order (go to an orders page and click the 'Stop Sending for this Order' button), and of course on every template you can choose one or many 'Stop On' options. So you've got lots of choices.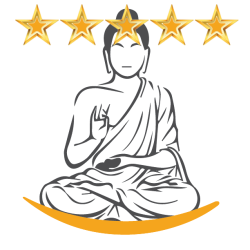 Latest posts by Team Zonmaster
(see all)