UPDATE: The video that is/used to be linked to on this page is out of date. See updated instructions here inside your ZonMaster account.
A couple of months ago we rolled out the Seller Central Prep page which required you to run Google Chrome as a browser and install a plugin to help us match up your orders.
It was, let's be honest here, a huge pain in the you-know-what.
From today we are discontinuing the Big Red Button. Instead, we are asking you to authorize us with a couple of 'read-only' permissions on your Seller Central account.
The advantages are as follows:
We do the heavy lifting of pulling down this extra customer info
We also will grab your Seller Feedback (triggers and alerts coming soon!) – positive AND negative.
You don't need to run Google Chrome
We've created a little video that instructs you on how to do this. You can watch it below, or click here.
Please note that while this video  talks about Amazon.com,  but if you are a European or Indian seller you need to do the same thing, but by going to Seller Central Europe or Seller Central India (the rest of the instructions stay the same). If you are selling in more than one market (i.e. you have an Amazon.com and an Amazon.co.uk account registered with ZonMaster) you'll need to do it on each platform.
This process will GREATLY increase your review matching rate and we strongly encourage you to do it.
Unfortunately, the request you send to us has to be handled by a real person on the ZonMaster team, so give us time to answer the request. We'll send you an email when we've done it.
[arve url="https://youtu.be/yBz1KBNQwsI"]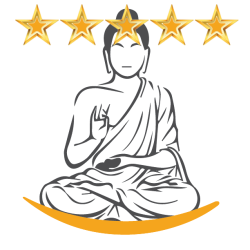 Latest posts by Team Zonmaster
(see all)