This is something that a lot of you have asked for!
We're happy to announce that now you can send a specific email template triggered by whether the customer has left Seller Feedback (as opposed to a product review) on an order.
For negative (or neutral) feedback of 3 or under this is available for everyone.
If you want to send an email based on Positive (4 or 5 star) seller feedback you need to have given us the additional permissions needed to access certain special reports from your Seller Central account. (This feature is also free for all ZonMaster customers). To learn about this, read this blog post.
How To Use It
You don't need us to tell you, we think, but here goes: a lot of you want this trigger so that when someone leaves you positive seller feedback you can send them an email asking them to leave a product review. The exciting thing you can do with ZonMaster is this: these emails can be stopped from being sent to people who have already left a review by using our 'Stop On Review' setting!
We hope you find this feature useful! If you have any questions or issues with it don't hesitate to contact us. As some of you know, we strive to have the most responsive customer service in the biz.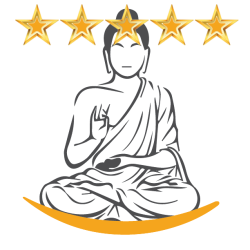 Latest posts by Team Zonmaster
(see all)