Big Data, Not Just For Big Businesses
Big businesses aren't the only ones making data-driven decisions.
With the advent of open APIs and SaaS platforms such as ZonMaster, Amazon merchants are now gaining access to information only dreamed about in years past.
In this post, we'll look at how ZonMaster helps you to make more data-driven decisions. ZonMaster is the market leader in giving you access and visibility to your sales data.
Match Reviews and Orders
Consumers trust the Amazon marketplace for a number of reasons. Most notably, they count on the collective genius found within millions of unbiased product reviews. Unlike traditional offline shopping that relies on smooth sales tactics and the shopper's "gut feeling," Amazon.com, Inc. limits the buyer's risk by aggregating word-of-mouth referrals (or critiques) for every imaginable item.
In a similar way, merchants can also gain valuable insight from product review data. Through our interaction with our users, we consistently find that sellers use product reviews for a variety of purposes, including:
Determining which products to source
Working on SEO for private-label product(s)
Monitoring the popularity of items in inventory
Improving product quality
Helping suppliers improve
Deciding when to drop an item
Although extremely useful to Amazon merchants, product review data has historically been challenging to synthesize. While shoppers often enjoy perusing dozens of reviews, sellers aren't interested in manually tracking hundreds or thousands of reviews for each SKU.
ZonMaster simplifies the analysis of product reviews. We do the number crunching for you. You'll be able to see important information, such as average review rating, number of recent positive and negative reviews and much more. Sign up today and get unlimited ASIN's matched (well, all the ASIN's you're selling!). We don't like restrictions.
Dangerous Amounts of Data!
With the level of data ZonMaster provides you, you're going to do some serious damage…to your competitors!
In addition to the brief overview about (which is all the most other platforms give you!), we dive deeeeeep!
I mean, this is a bit silly! Here is a very condensed look at a page for an item. We'll break it down into it's component parts.
First we give you a break down of your current ranking in all applicable categories. And you stock levels.
Complete Sales History By Month (click to get a day by day break down!)
A list of all the orders for this item, regardless of marketplace they are sold in. (ZonMaster supports global Amazon, don't cha know?!)
Finally all your reviews.
Review Matching Helps Measure Your Impact
Taking analytics one step further, ZonMaster "matches" your orders to reviews left on the Amazon marketplace. The net result is an actionable list of customer data. You'll get order number, customer information, marketplace and rating. If you click through to the order you even see our patented Order Timeline.
Telling you exactly when events happened – purchase, shipment, delivery, your emails… everything!
Make the Most of Amazon Feedback Data
If you're looking for a way to make more data-driven decisions for your Amazon business, ZonMaster is the right tool for you. Users gain access to a wealth of knowledge, presented in an intuitive, action-oriented format.
Try ZonMaster today and engage more customers, stay ahead of shifting consumer preferences and grow your bottom line.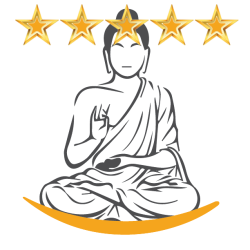 Latest posts by Team Zonmaster
(see all)