MFN Power
Do you manage your own fulfillment instead of using Amazon's FBA service? If so, then ZonMaster has an update that adds even more power to your orders.
From today, ZonMaster will offer the same level of tracking packages to MFN shipments as we do for FBA shipments. No more uploading spreadsheets to ZonMaster! This feature is invisible to you, the seller (and of course to the customer!).
For it to work you do need to do the following:
There are various ways you can do the second thing – either by uploading a spreadsheet or manually. You should be doing that anyway as it is the best way to let Amazon know what's going on with the order.
Once you've done those two things ZonMaster will AUTOMATICALLY start pulling and updating shipment information, allowing you to send emails on triggers like Delivered. If you mix and match  – some items are FBA, some you send yourself – no problem. We know which is which and will get the appropriate info.
This update applies to all marketplaces that we currently support (North America, Europe and India) and all our supported carriers.
We're happy to bring you this update and to finally bring MFN sellers from 2nd class to the first class cabin 😉
If you have already given us the Seller Central permissions then your account – if you are selling MFN – will be pulling the info.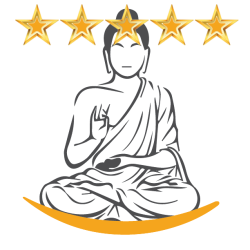 Latest posts by Team Zonmaster
(see all)