As Prime Day 2023 comes to a close, sellers and shoppers alike are now setting their sights on the next big event: the Q4 holiday shopping season. With the festivities just around the corner, it's essential for Amazon sellers to plan ahead and take advantage of the upcoming deal events. To help you get organized and make the most of these opportunities, Amazon has already released the Lightning Deal submission deadlines for the Fall Prime Deal Event and Black Friday/Cyber Monday.
The Exciting Lineup of Q4 Deal Events
Amazon has unveiled the Lightning Deal Submission deadlines for two major events during the Q4 season: the Fall Prime Deal Event and Black Friday/Cyber Monday Week. Learn how you can prepare your store and capitalize on these opportunities!
1. Fall Prime Deal Event (also known as the 2nd Prime Day)
Introduced for the first time in October 2022, the Fall Prime Deal Event exclusively caters to Amazon Prime members. While some speculate that the event was designed to boost sales during the gap between Prime Day and the holiday season, it undeniably presents an excellent opportunity for sellers to capitalize on the increased shopping activity.
2. Black Friday / Cyber Monday Week
As one of the most anticipated shopping weeks of the year, Black Friday and Cyber Monday offer an unparalleled surge in sales for retailers. Amazon, like every other online marketplace, aims to make the most of this festive season as customers hunt for the best deals and discounts.
Mark Your Calendars: Amazon Q4 Deal Submission Deadlines
To participate in the Fall Prime Deal Event and Black Friday/Cyber Monday, it's crucial to adhere to the following Amazon Q4 deal submission deadlines:
Fall Prime Deal Event: Lightning Deals must be submitted by August 11, 2023.
Black Friday / Cyber Monday: Lightning Deals must be submitted by September 1, 2023.
Please note that Amazon has released deadlines only for Lightning Deals at the moment. However, keep an eye out for the announcements regarding Coupons and Prime Exclusive Discounts for these events, as the submission deadlines for those will be communicated at a later date.
Maximizing Your Success with Zonmaster, the Ultimate Amazon Seller Tool
Preparing for the Q4 holiday season can be a daunting task, especially with the added pressure of meeting deal submission deadlines. Thankfully, there are tools available that can streamline and optimize your selling experience. One such tool is Zonmaster, an essential companion for Amazon sellers during critical shopping events.
What is Zonmaster?
Zonmaster is an all-in-one Amazon seller tool that simplifies communication with customers and helps generate positive feedback. Though it doesn't directly handle deal management, its robust features provide sellers with a competitive edge and maximize their success during critical shopping events.
How Zonmaster Can Help You with Q4 Preparation
Discover the various ways Zonmaster can enhance your Q4 preparation and overall selling experience on Amazon:
1. Automated Customer Communication
The holiday season can be hectic, with increased customer inquiries and support tickets. Zonmaster comes to the rescue by automating customer communication, ensuring you can promptly respond to queries and maintain positive interactions with your buyers.
2. Generating Positive Feedback
Positive feedback is crucial for establishing credibility and increasing sales. Zonmaster helps you proactively generate feedback by sending follow-up messages to customers after purchase, encouraging them to share their experiences and thoughts about your products.
3. Analyzing Performance
Zonmaster provides valuable insights and analytics, helping you evaluate the success of your deals during Q4. With this data at your fingertips, you can make informed decisions and continuously optimize your strategies to increase your profitability.
Take Action
As we bid farewell to Prime Day 2023, it's time to look ahead and prepare for the lucrative Q4 holiday season. Amazon's Fall Prime Deal Event and Black Friday/Cyber Monday present incredible opportunities for sellers to boost sales and attract new customers. Remember to mark your calendars and submit your Lightning Deals before the deadlines: August 11, 2023, for the Fall Prime Deal Event and September 1, 2023, for Black Friday/Cyber Monday.
While Zonmaster may not handle deal management directly, its powerful features in automating customer communication and generating positive feedback can significantly contribute to your Q4 success on Amazon. With the right strategies and tools in place, make this holiday season a memorable one for your Amazon store!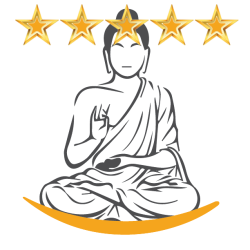 Latest posts by Team Zonmaster
(see all)