Are you an Amazon seller aiming to amp up your eCommerce game? Do you want to win more customers and skyrocket your sales? If your answer is a resounding yes, then you're in the right place. Welcome to our comprehensive "Amazon Seller Guide to Fast Shipping." Let's dive into the exciting world of 2-day delivery and explore how this game-changing strategy can drive your business growth.
Why Amazon Sellers Need Fast Shipping
Embrace fast shipping, and you're not just appeasing your customers' need for speedy gratification. You're engaging in a strategic move that ramps up vital business metrics. We're focusing on four main points: soaring conversions, increasing average order value (AOV), reaping marketplace benefits, and establishing unwavering customer loyalty.
Supercharging Customer Conversions
Customers are drawn to fast shipping like bees to honey. It offers them a VIP experience and satisfies their desire for instant gratification. By offering speedy, free shipping, you can increase your conversion rates by up to a whopping 300%!
Elevating Average Order Value (AOV)
When you offer fast, free shipping above a certain spend, customers are motivated to pile more items into their carts. The prospect of free shipping encourages them to spend more, and that's great news for your bottom line.
Benefitting from Marketplace Rewards
As an Amazon seller, fast and free shipping can boost your standing in two key areas: Organic Search and the Buy Box. Remember, Amazon appreciates sellers who drive sales, and your reward is improved ranking.
Solidifying Customer Loyalty
A term coined by Jeff Bezos, 'The Flywheel Effect,' describes a positive cycle of customer return prompted by a great experience. Offering services like 2-day delivery motivates this cycle, encouraging people to buy from you repeatedly, especially for consumable goods.
How Amazon Sellers Can Provide 2-Day Shipping
There are three fundamental methods: Merchant fulfilled, Marketplace fulfilled (FBA), and Third-party fulfilled.
Merchant Fulfilled
Using this method, you will use your own resources to manage, pack, and dispatch your orders. While it offers control and potential marketplace fast tags, it requires ample space and involves bearing all fulfillment costs.
Marketplace Fulfillment (FBA)
While FBA can be a simple option, it comes with potential challenges of unreliability and higher costs. On the bright side, shipping fees can be lower, and the benefit of being part of Amazon Prime could significantly boost your sales.
Third-Party Fulfillment
This method involves delegating your entire fulfillment process to a fulfillment service. While it might incur higher costs and potential scalability issues, it can be beneficial if you're selling on multiple platforms like Walmart or eBay.
To handle all of this without losing your sanity, consider joining Zonmaster. As a part of our community, you can effortlessly master the Amazon selling scene and boost your business performance.
Join Zonmaster Today and unlock the full potential of fast shipping on Amazon!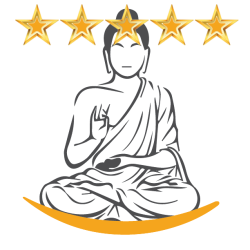 Latest posts by Team Zonmaster
(see all)