Product inserts are seen as a low-cost marketing tactic, but are they just that or more?
Are they even effective at increasing sales, like Amazon's URL shortener?
Should an Amazon seller use them?
This post answers all your questions about product descriptions and explains why you might be missing out if you're not using them.
What is a Product Insert?
A Product Insert is anything – a business card, postcard, flyer or coaster(!) – that you put in the box with your product. Obviously they need to be IN the packaging, so if you are doing FBA you will need your suppliers to put them in there during the packaging process.
Product Inserts have a lot of good points in their favor – they can talk directly to the buyer about the good parts of your business and product.
Top 5 Reasons To Use Product Inserts
1) Earn More Reviews
It seems like a 'chicken and egg' situation – to sell more products you need reviews and to get reviews you need to sell more products.
At Zonmaster we say that the trick to getting more reviews is deceptively simple: ask for them! A simple printed card saying 'Please leave us a Review' will have a significant impact on your review count (as does sending an email via Zonmaster or using our Auto Review Request Tool!).
To ensure that you don't run afoul of Amazon's Terms of Service make sure that you in no way imply that you only want positive reviews.
2) Promote Your Other Products
Product Inserts are a great way to get your other products that you are selling on Amazon (you are selling more than one thing, right?) in front of more customers, without having to pay for advertising or clicks.
This is a great way to highlight slow-selling products, or related products. And your customer is much more likely to buy from you a second time. if you are careful you can even offer a discount (more on this later) to help you shift some of those slow sellers!
3) Customer Relationship Building
We all like to feel special, and maybe it seems obvious to you but customers like to be told 'thank you' and how important and valued they are.
To build the customer relationship (or any relationship, really) the first thing is to be open. Highlight that you are interested in hearing any complaints the customer might have. This also has the added benefit of somewhat deflecting any negative seller feedback.
Aside from a simple 'please comment' card, put other little surprises in the box. Customers love it.
4) Buyer Targeting
You already know what the customer is interested in – the just bought it! A great leveraging tool to use here is to include free samples of other products (if possible). As mentioned in point 2, related products will have a much smoother road to a purchase here.
5) Low Cost Marketing
Product Inserts, when compared to PPC and other channels, are a huge bargain. The hit rate is much higher and the knock on positives can't be duplicated with just another online ad.
How To Stay on the Good Side of Amazon's TOS
1) Promote the product, not your website
Amazon is all about keeping the customer. So do not include a 'call to action' on your printed materials either. Do NOT – EVER! – ask the customer to buy from your website.
2) Neutral Language for Reviews
Another big no-no in the eyes of Amazon is in any way asking for only positive reviews. Don't say things like 'if you love this product leave a review'.
That being said, it is a good practice to encourage buyers to contact you directly in case of questions or complaints so that their issue may be resolved and a negative review can be avoided.
3) Don't Mention Reviews and Discounts in the same place
Don't ever say this: 'Leave us a review and get a 10% discount!'
Not unless you want to see Amazon go crazy.
What you can do is, preferably on the other side of the paper from where you ask for a review, have a 'no strings attached' coupon code.
4) Make Sure They See The Insert
If you're going to go to the trouble of putting the insert in the box make sure they see it! Use bright colors! Or special paper. And use some imagination.
The next best thing to a product insert is to use the tools on Zonmaster! Our powerful email templating system lets you set up custom emails that can go out to just the right customers at just the right time. Or save yourself the trouble of writing emails let Zonmaster automatically trigger Amazon's own Review Request feature!
Start your free trial today! Learn more over at the Zonmaster website!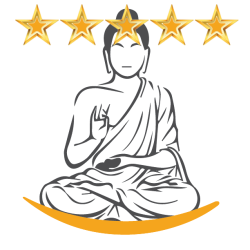 Latest posts by Team Zonmaster
(see all)