Without a doubt, good use of Amazon PPC advertising can boost both sales and organic ranking. This can make a huge difference – if done right.
In this article let's take a look at some top tips on boosting your Amazon Pay Per Click results.
Use Auto Campaign
Amazon makes entering the PPC space relatively painless by having an automatic PPC campaign generator, where they will suggest the best keywords to use for your product. If you already have keywords on your listing's back end search terms Amazon will include those, but they will also supply what might be some surprising suggestions!
Start With Small Bids
Regardless of whether you use an automatic PPC campaign or roll your own, start with a low bid of 50¢ per keyword. This gives you a good starting point to monitor performance. Gradually increase your bids by 10¢ or so each week, monitoring the changes.
Smaller bids mean bigger profits (it's better to spend 50¢ on getting a sale than $3!), and you might not need to throw away the extra money.
Research Those Keywords
We've got another article on here about keywords where we talk about how to find them. Using the tools mentioned should get you a big list to choose from. Once you have your list, set up a manual Amazon PPC campaign with a budget between $5 and $10 and closely monitor the performance.
Measure
It can't be said enough – you can't fix what you don't know is broken.
Pick a time every week to sit for 30 minutes to an hour and check all of your product's spend and return. Doing it at the same time every week gives you an easy way to compare numbers.
Don't underestimate the power of metrics!
Build on Auto Campaigns
One of the great things about about Amazon's auto-campaigns is that you can see the performance of keywords and mine those for your own custom campaigns.
Set up a new auto-campaign and move over profitable keywords from your low-bid auto campaign as clear winners start to emerge.
Do this weekly, along with your review mentioned above.
Listing Optimization
Not technically part of the PPC campaign, but, ensuring your listing is as optimized as possible will push through conversions.
As a reminder – we cover optimizing in some other articles – check that your photos, title and description are good enough and contain some good keywords.
A/B Test Pricing
Small changes in pricing can mean big changes in sales numbers. Test your pricing frequently. Cheaper does not always mean more sales (there's a whole psychology behind pricing that maybe we'll write an article about!). Sometimes you will get more sales by RAISING your price (and sometimes even raising it a lot).
Experiment!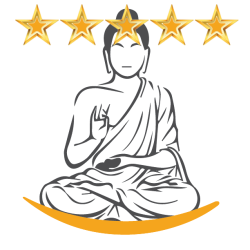 Latest posts by Team Zonmaster
(see all)