In July 2020, Amazon announced ASIN-level quantity limits for products stored in their fulfilment network. Amazon made this change to ensure that they could receive and store products for all sellers who use FBA. During the pandemic limits were even more restricted but now Amazon are replacing ASIN-level FBA quantity limits with FBA restock limits.
Restock limits are set per stock type based on your past and projected sales, so you can spread these limits across your ASINs. This gives you more flexibility because you're not limited to quantity for a single product, but it still makes sense to only send inventory to FBA that will be sold in the near future – both because it limits your FBA replenishment limits for ASINs that sell faster and because you may incur long-term inventory fees.
Amazon Storage Types
Amazon Storage limits are applicable for four storage main types:
Standard-size
Oversize
Clothing
Footwear
Adjustments to the limits for the storage of dangerous goods (flammable goods and aerosols) are treated separately from other types of storage.
FBA Storage Limits
Storage limits are calculated using several factors including:
Your sales volume (including your sales' seasonality periods)
Your historical IPI scores
Available fulfilment centre capacity
Sellers with consistently higher IPI scores will receive higher storage limits, adjusted for sales volume and available capacity. When setting limits for an upcoming quarter, Amazon considers both your recent sales volume and seasonal volume from the last year.
You can see which storage types your products are categorized as and how much cubic feet they occupy using the FBA Inventory Age page and the Inventory Age report. Utilisation includes your current inventory at Amazon and all incoming shipments, including your shipments in Working, In Transit and Receiving status.
What's the difference between FBA restock limits and storage limits?
It is important to note that both FBA storage limits and FBA replenishment limits may apply to your account. Storage limits are based on volume, measured in cubic feet, and determine the capacity of the fill center you can use. Replenishment limits are based on units and determine how much inventory you can send to replenishment centers. Replenishment limits apply regardless of your IPI score.
For some products, your limiting factor may be storage limits, especially if you have one of more ASINs which are relatively bulky. For smaller products where storage limits aren't an issue restock limits may be more important.
Don't forget that you can see your current stock levels inside of Zonmaster on your product's details page. Also, when we release our new monitoring and alerts feature in May, 2021, you'll be able to get warnings about low stock levels.
Start your Zonmaster Free Trial today!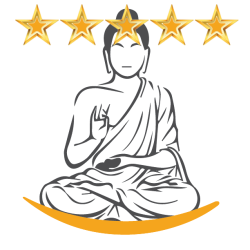 Latest posts by Team Zonmaster
(see all)