Back in the heady days before Covid19 (remember them?), if you were serious about sourcing products from China or other Asian countries you would have got on a plane and gone to one of the major trade fairs in China or Singapore designed to help you connect.
Now that getting on a plane for 18 hours has lost its appeal, let's look at other ways you can connect with reputable sellers in Asia.
Alibaba
The behemoth in the market is of course Alibaba. Formed in 1999 by Jack Ma and friends from his apartment in Hangzhou, Alibaba has rocketed up to a valuation of over $75 Billion (yes, with a B). Alibaba, unlike other sites like eBay and so on, was built from the ground up to be a B2B (business to business) connector site. It is the biggest database of Chinese factories on earth.
But, it is not JUST Chinese factories. You can filter on location, and often non-Chinese suppliers will be better priced and more hungry for your contract. Of course, quality varies from supplier to supplier (you should always get a sample), but multi-million dollar businesses have been built on little more than a search on Alibaba.
GlobalSources.com
A rival to Alibaba, GlobalSources.com also has an impressive database of Chinese and Asian suppliers. Some suppliers ONLY list here (citing better rates than Alibaba), so it is definitely worth adding this to your list of places to check when you want to find interesting products to sell on Amazon, or a factory partner to develop your own idea.
HKTDC (Hong Kong Trade Development Council)
HKTDC have a great website that includes a section on sourcing suppliers and partners. This is often overlooked by the beginner, but the site has a lot of resources that are worth reading to become familiar with the region and the marketplace.
They also have a great list of upcoming events, both in Hong Kong and internationally. Sign up for their newsletter to get updates.
Industry Newsletters
Every industry and sector has a governing body, or more than one, and many of these produce online newsletters or have a mailing list where they talk about industry news. If you are, for example, interested in producing or sourcing toys then you could look at something like the 'China Toy & Juvenile Products Association' and sign up for their mailings.
Again, treat this as what it is – your business. Becoming familiar with the industry and the community around not the consumers but the manufacturers will give you great insight into the process.
Trade Shows
Even though many trade shows are now on hold due to the pandemic, many of them still have websites or hold online versions of the show. There are general trade fairs, industry specific trade fairs and also trade fairs aimed directly at helping you find a supplier that is Amazon-friendly!
Some to look at are:
The list is pretty much endless!
Agents
There are agents who can help you find suppliers. Often they are American companies with Chinese offices (or Chinese companies with American offices!) and have good contacts with local Chinese suppliers.
Definitely be wary here and do test runs before any big purchases. Also once you settle on an agent, ask around to see what others say.
Importer Databases
This used to be an expensive option, with companies like Zepol charging thousands to get a look into their database. But with companies like ImportGenius coming online the price of admission has dropped dramatically.
Definitely worth a look at if you want to see who is bringing what into the US.
Buyer Services
Many of the major sourcing websites also offer a companion buyer service that will look for local Chinese suppliers and factories that match the criteria you supply. Often this is a good, cheap alternative that can be done in parallel – without obligation – with your own sourcing and research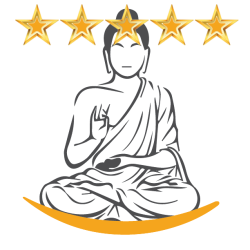 Latest posts by Team Zonmaster
(see all)