Amazon Sellers often spend between 5% and 20%(!) of their product costs on shipping. Here at Zonmaster we've pulled together 7 top tips about how maybe you can save a little bit of money on freight costs when arranging you shipments to Amazon.
Some of these may seem obvious, but, the obvious can sometimes be forgotten in the rush!
1. Pack Small
Make sure that your product packaging AND outer packaging is as compact as possible. Often suppliers and their factories have a standard packaging size they use. But, they are not the ones paying the freight costs, so investigate whether anything can be done to trim it down.
Smaller packaging means more items can fit in a box. Combined savings can sometimes reduce freight charges by 40% or more!
2. Pre-Warehouse
Most Amazon Sellers get their goods shipped directly from the supplier or factory (often in China, or abroad) to the FBA Warehouse. But, recently Amazon has pushed the responsibility of warehouse distribution down to the seller, asking you to ship to multiple warehouses. If you are doing this directly from China, then your shipping costs may be triple what they should be.
You can save money by first shipping to an 'in country' warehouse. For example, if you are selling on Amazon.com, then ship to an intermediary warehouse in the US. Then from that warehouse have shipments sent to the FBA Warehouses. Domestic shipping is a LOT cheaper than international (and this is without anything like customs brokerage fees, etc).
3. Compare Points of Entry
If you are having your goods sent via sea, then look at which port they are going to. All ports are not the same, and prices can also vary widely depending on season. Keep on top of this as it is easily ignored!
4. Multiple Quotes
There are many ways to get goods from A to B. Get a shipping quote from your supplier, but also look at other freight-forwarding services.
Ask around, but remember that small forwarding companies won't have good rates. A good metric is to look for a forwarding service that has at least 2 offices.
5. Sea vs Air
Air freight is seen as being more expensive, but this is not always the case. For small shipments, or very lightweight items, air can be the same or cheaper than sea, and of course significantly faster.
Sea freight usually comes with a minimum fee, whereas air does not.
As with a lot of things on this list – it pays to compare!
6. Plan Ahead!
Shipping rates can vary during the year, with peak times like Christmas being significantly more expensive. Save money (sometimes a lot of money!) by getting your Christmas goods in the autumn or earlier.
7. Measure Your Profit
Inside of Zonmaster you can track your true profits, by entering all your landed costs like shipping. Using our Financials area you can see just how each product is performing in each marketplace. This feature is supported for all marketplaces on all plan levels – even our $6.99/month plan
Start your 14 day free trial today – no credit card required!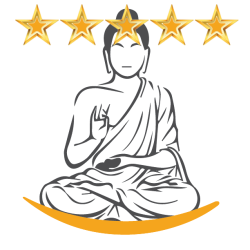 Latest posts by Team Zonmaster
(see all)