A special kind of joy is evoked when you win the Buy Box on a hot trending product on Amazon. It's what all Amazon Sellers wish for. But how to spot a trend or a hot product?
Below we're going to give you 6 good ways to get the jump on what's hot.
Study Amazon's Own 'Best Seller' Listings
Visit any Amazon website and click on 'All' in the top left. A drop will show you a bunch of categories PLUS, right at the top, will be 'Best Sellers'.
Updated hourly, the Best Seller listings are a heirarchical list of what's hot in all categories. You can even drill down a few levels to find a specific niche.
For example, you can start with 'Clothing & Accessories' and drill down in 'Men's Fashion'.
Amazon shows you the Top 100 items in any category.
Bonus Tip: This is also a great way to research when you want to break into a new region or marketplace.
Follow "New Releases" and "Movers & Shakers"
Just below 'Best Sellers' in the Trending section of the menu will be 'New Releases' and 'Movers & Shakers'. Despite its name, 'New Releases' doesn't just show you what is new on Amazon, it uses Amazon's own A10 algorithm to identify which new and upcoming releases are also best-selling items.
'Mover & Shakers' will show you products that have had a recent significant upswing in sales.
Both sections can give you great insight into what is catching fire (hopefully not literally, as I am fairly sure that's a violation of Amazon ToS!) in all categories.
Changes in Your Own Inventory
Sometimes we discount our own experiences in favor of thinking that other people have it figured out. But, this is not the case. You are sitting on top of one of the best indicators: what's happening with your own sales and inventory on Amazon!
Understanding what is working and what isn't on products that are already in your store can help you to decide what courses of action to take including building around the things you are having success with and improving on the things that you aren't.
Inside of Zonmaster we are building out more and more financial tools to help you get a better view on what's going on with your data. You can enter in your Cost of Goods (COGs) and landed costs and get a clear picture of your true profit. All of this can be done inside our 'Profit Center'.
Monitor Your Niche's Publications (and Websites)
Sellers of electronic products have access to dozens of great gadget and technology websites that discuss and review the most popular products throughout the year. Toy and game sellers can use various wish lists and message boards to find out what the hottest and rarest toys of the season are.
No matter what market you're in, there are sure to be some great resources to add to your reading lists or watch lists. Facebook groups or Twitter lists can provide you with links to relevant articles in your field. Even sites like YouTube's trending page can give you insights into products and Amazon market trends that influencers are talking about. Make it a habit to tap into the resources the internet has to offer so you can stay on top of niche trends.
Research Keywords
Looking at Amazon search trends can often provide valuable insight into what's working for top sellers. Every now and then, it's a good idea to simply search for the top keywords in your company's field and see what comes up. Are the products that appear in the ads as top performers working well? What products are showing up organically on the first pages of search results?
Take notes on some competitors in your area and come back a few days later to look for changes in search rankings, sales rankings and reviews. This due diligence can help you determine which keywords are worth your advertising investment and what other trends you may be able to leverage to improve your profitability.
Monitor Reviews (on your products and others)
Take the time to delve into the review sections on the topics of interest. Products that generate lots of sales are also likely to generate lots of reviews. These reviews can tell you why the product in question is becoming popular. Is it a new innovation in the field? Is it something the buyer's child has been asking for after seeing it on Tik Tok? Are there other products that have the same feature as this product that are also doing well on Amazon?
Negative reviews can also be helpful. Maybe you can see a recurring trend. Are buyers confused by the description of the product? Is there a way this product could be improved? Whether you're planning to buy a private label product to compete with it, or you're just brainstorming for your own product line, it's very helpful to understand product strengths and weaknesses based on reviews.
Don't forget that Zonmaster offers you a suite of tools to monitor your orders and products. And also (of course!) great tools to help you get reviews and feedback. And we support all Amazon marketplaces around the world. Start your free trial today!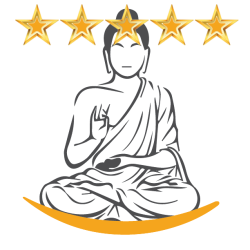 Latest posts by Team Zonmaster
(see all)