Recently the folks over at Shopify released a report boldly called 'The Future of eCommerce', where they plumbed their extensive data to highlights changes in the eCommerce world.
From that they distilled 5 key predictions. Here we are going to look at those predictions, how they came to them and what they mean to you as an Amazon Seller.
1. Young Consumers Will Change the Landscape
Young consumers saw the biggest shift in shopping habits in the pandemic in 2020.
67% shifted more of their spending to online shopping compared
to earlier this year, ahead of older age groups (57%
for consumers 35-54, and 41% for 55+).
Also, young consumers (unsurprisingly) were the most influenced by social media, with 54% discovering brands via social media.
Finally, young consumers were much more likely to prefer to buy from 'green' or 'sustainably minded' companies – 62% stated it as a factor versus 53% of middle aged consumers and 44% for older consumers.
Action Points
Take full advantage of Social Media
Highlight your 'Green' credentials
2. Physical Retail isn't going away, but it's changing
We focus a lot on eCommerce, but the bricks and mortar store isn't dead yet.
Technology is driving the changes.
Contactless payment is changing the way we interact at the checkout counter.
Shopping Appointments is changing the way we plan our trips to the store.
Alternative Pickup and Delivery options are changing the way we get the goods into our homes.
Key to this is the mixture. Online shoppers are choosing alternative pickup and delivery for their purchases. They are also 23% more likely to spend MORE when they use these delivery options to take advantage of the 'box bundle' of shipping, where they can add more items to the shipment at no charge.
Shoppers are also focusing on stores that are local to them and offering local delivery options. 65% of consumers support, or prefer, small businesses.
Action Points
Offer 'bundles' of goods that are easily shipped
Get you products into stores offering 'local delivery'
3. Expand Your Options
To follow on from the last point – 65% of consumers support small business. 50% of consumers look for locally owned businesses.
Consumers want to support small, local businesses but often price point and product availability is holding them back. Trying to get your products into more outlets (as opposed to relying on the big boys) might have huge benefits when it comes to brand awareness and loyalty.
Despite intentions to support independent businesses, only 29% of consumers have shopped with an independently owned business since the start of the pandemic.
BUT, of these consumers, over a third (37%) are doing so more often now since before the pandemic was declared.
Action Point
Start building relationships with small retailers
Highlight your connections in your marketing
4. Go Green and Give Generously
The numbers are undeniable. Not only are young consumers (see above) more likely to buy from green companies but across the board 55% of consumers look at environmental impact.
In addition, 49% of consumers react positively to companies that donate to a cause.
People look for the story of the company, and you should be using features like Amazon Posts and A+ content to bring these to the buyer's attention.
Action Points
Find vendors with green credentials – especially for packaging
Highlight your charitable causes
5. Go Global
Consumers in Canada, France, Australia, the UK, and India are more likely than US, German, and Japanese consumers to have shopped online for the first time since the pandemic was declared.
Consumers in the UK and Italy are most likely to have shifted more of their spending to online shopping since the pandemic was declared.
Luckily, Zonmaster fully supports all Amazon marketplaces around the world. So getting into international markets has never been easier.
You can read more about Zonmaster's global marketplace options on our homepage!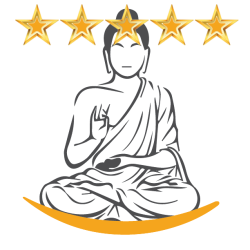 Latest posts by Team Zonmaster
(see all)