Amazon's Big Change
Not so long ago Amazon began rolling out a new feature in Seller Central – a button that let's you 'Request a Review' for an order.
The button appears on your orders page inside Seller Central.
When you click this button and the button on the following page, Amazon will send an email to the buyer asking them to review their purchase.
That's nice. Because finally, we have an accepted, Amazon-provided, way to ask buyers for a review.
That's the good news. The bad news is that it is 3 clicks PER ORDER (1 to select the order, 1 to click 'Request a Review' and 1 to click the 'Are you sure?' button). If you sell a lot, which is everyone's goal, then that is a lot of clicking and time wasted.
That is why ZonMaster is happy to announce a fully automated way of requesting these reviews, and it couldn't be simpler.
How to Configure Automatic Review Requests
1) Log in to Zonmaster
2) Go to your Store Settings page (under the settings menu)
3) Enable the 'Request Reviews' switch
That's it. Zonmaster will then automatically request reviews for you using Amazon's new feature.
You might see this:
That means you haven't given us the necessary permissions to access your Seller Central. Click the button and follow the instructions.
What You Need to Know
1) You have NO CONTROL over the content of the email Amazon sends. The good news is that it means they will send it in the right language for your order.
2) Reviews can only be requested from orders DELIVERED between 4 and 30 days ago (this is also an Amazon restriction)
At the moment ZonMaster offers no further filtering or configuring of who these requests go to, but that will change in the coming weeks. We wanted to get this feature out to you as soon as possible.
3) Review Requests count as emails. If your ZonMaster plan lets you send 500 emails that means 500 emails OR Review Requests. You will see them displayed on your dashboard in a different colour on your Monthly Send progress bar.
4) Stop sending Review Request emails of your own. Amazon rolled this feature out so they would have some control over the requesting process. This means you should stop sending any emails to buyers whose primary purpose was to request a review. Emails should only go out if they contain additional relevant information about the products the buyer bought. This has not changed. Amazon has been saying this for years, but now they are enforcing it by suspending email priveledges from sellers they think are simply asking for reviews.
5) Review Requests will not go to Refunded or Returned orders.
We hope you're as excited about this new feature as we are. It will save you TONS of time and get you a lot more reviews, all while staying in Amazon's good books. It's a win win!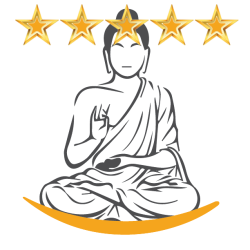 Latest posts by Team Zonmaster
(see all)