With Amazon's planned closure of the EFN and the pan-European UK-EU FBA from January 1, 2021, it is clear that they want merchants to get into the habit of shipping their stocks directly to their European FBA warehouse. For starters, there is an Amazon FBA Free Shipping promotion for sending goods from the UK to FBA warehouses in Germany, Poland and the Czech Republic.
Free shipping means that you send the goods and Amazon takes care of the bill, although there are some restrictions – you must use the Amazon Partnered Carrier (PCP) program and it only covers small packages, with Amazon specifically excluding pallets from the promotion.
Naturally, you will need to be aware of certain issues, such as whether you are required to pay VAT in the countries where your goods are sold and stored. Please be aware that VAT obligations may change from 1 January 2021.
Translated with www.DeepL.com/Translator (free version)
Amazon FBA Free Shipping promotion details
The criteria to qualify for Amazon FBA promotion for free shipping are:
Shipment is sent from an address in the UK.
Shipment is sent to an Amazon warehouse in Germany (DE), Poland (PL), or Czech Republic (CZ) for FBA.
Shipment is created in Seller Central after 11 August 2020 and before 4 September 2020.
Shipment is received at an Amazon warehouse in DE, PL, or CZ after 11 August 2020 and before 18 September 2020.
Small-parcel shipments only (pallets not eligible).
Shipment is sent with the UPS Partnered Carrier Programme (PCP).
Key Amazon Partnered Carrier Programme features
The Amazon Partnered Carrier Programme (PCP)is designed to enable you to ship small parcels to Amazon fulfilment centres across Europe at deeply discounted rates. You can get an estimate of shipping charges, make payments, and track PCP shipments directly from within Seller Central.
With an Amazon-experienced carrier, your orders are processed faster at our fulfilment centres, making your inventory available to customers sooner
Lower your shipping costs with discounted shipping from the UK to any fulfilment centre in Europe
With a PCP carrier, Amazon assumes responsibility for lost or damaged inventory up to £2,000 per unit, according to FBA policy
Easier payment and better visibility
Estimate rates, make payments and track your shipment from Seller Central
No sign-up or minimum commitment
No sign-up required. Use PCP on a per-shipment basis with no minimum commitment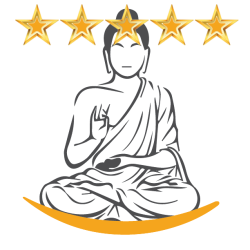 Latest posts by Team Zonmaster
(see all)